Careers
Customer Driven, Employee Inspired
Are you interested in working for a company that is truly REVOLUTIONARY? A company that takes their product to new levels of innovative, making something that is tried and true – new again? Do we have your attention? Are you interested in learning more? READ ON….
A company whose daily goal is "GSD" – get stuff done! If this sounds awesome to you, then Sequel Wire and Cable, located in Argos, IN is totally looking for YOU!
Here is what all the buzz is about at Sequel…..
Sequel's values and daily focus are-
CARING-about others, the company, their colleagues, the client and themselves.
As mentioned, "GSD"-need we say more?
A focus on "GOOD ENOUGH IS NEVER ENOUGH"-helping become a better, of the best version of ourselves!
Sequel seeks individuals who are TRUSTWORTHY: reliable, dependable, persons who do what they say and those who are dedicated.
And we look for candidates who are: DIRECT – those who are comfortable sharing their thoughts.
The bottom line: the core focus of Sequel is: "To humbly revolutionize every facet of the wire and cable industry!" Pretty exciting, right? And our pay and benefits are revolutionary also!
Are you ready to join our revolution of change in this industry? Are you ready to work in a stable, growing company, in a new state of the art facility, with feedback every 90 days from your supervisor, AND a team environment where each individual contributes to success and growth? Then what are you waiting for…let's get started with the application! Cool..here we go…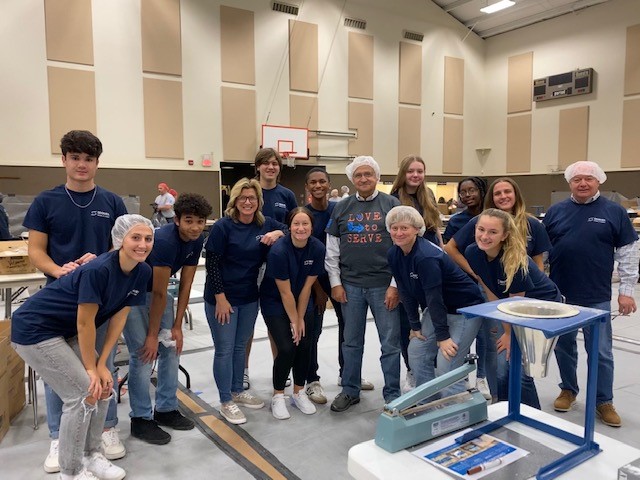 Sequel Employees recently participated in the local Feed My Starving Children Mobile Pack event.
NOW HIRING
Customer Success Specialist
Production Engineer (Manufacturing Operator)
Fabricating Operator - Night Shift
Insulating Operator - Night Shift
Sequel is currently seeking candidates for the above positions to work in our Argos, IN facility. If you are interested in applying for any of these positions, please complete an application which can be found here. 
General Application
Still interested in Sequel, but don't see a specific job that interests you? You can still apply. Follow this link to complete a general application.